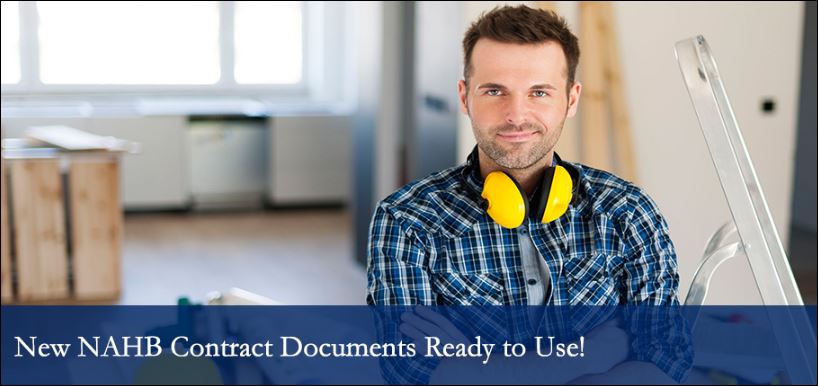 NAHB Contracts is a subscription service that allows Carbon Builders Association Members to access legal contracts in a cloud-based environment. The Contracts are flexible, affordable and available 24/7.
You Can Choose from a Single Contract Purchase to an Annual Subscription.
Annual Subscription Unlimited, is the most popular purchase option, because it provides unlimited access to all the contracts offered on the website.
Carbon Builders Members receive an additional 10% off! Use Discount Code: RETAIL10
Legal Forms & Documents Available for Members & Pennsylvania Home Improvement Laws
Carbon Builders Association Members have access to the Following Legal Forms to help it's membership navigate the Pennsylvania HIC Laws.  These forms and documents were created by Pennsylvania Builders Association's Legal Department to assist our members in Navigating the requirements of the Commonwealth of Pennsylvania.
Pennsylvania Constrution Workplace Misclassification Act
In 2010 Gov. Ed. Rendell, signed into law, the Construction Workplace Misclassification Act.  The Act provides objective criteria for classifying individuals as independent contractors, versus employees, in the construction industry.
Offer to Install Automatic Fire Sprinkler System in One or Two Family Home
This legal agreement, developed for builder members, by Pennsylvania Builders Association and it's legal counsel provides a docuemtn, required by law, to new home buyers, indicating the option of a sprinkler system and its related costs and refers them to the appropriate agencies for more information.
Pennsylvania Home Improvement Model Contractor Contracts
The Pennsylvania Home Improvement Registration law, not only requires contractors doing business in the state to pay and obtain a registration number, but also requires the contractor to provide the homeowner with legal agreements. Developed for members by Pennsylvania Builders Association, members can request the long form, short form and Emergency Authorization to Do Work Form.
Members can visit the  Pennsylvania Builders Association (PBA) Website to download these model contracts http://www.pabuilders.org/sample-contracts Or Contact the Carbon Builders Association Office to obtain a Copy of these Forms .