Members have a unique opportunity to shop for various types of Insurance
with other Members of our Organization.
As a member of the Carbon Builders Association, you have access to a great option for purchasing your workers compensation insurance. Partnered with other builders associations across Pennsylvania, Maryland and New Jersey to bring you a stable 14+ year old multi-state workers compensation program that offers the following benefits.
Benefits to Carbon Builders Association Members include:.
– Stable rates and competitive pricing. Protection from large cyclical rate fluctions of the traditional insurance market.
– Aggressive Claims handing and medical cost management, high quality loss control and risk management services.
– Potential Dividends
– Insurance Company Stability – Eastern Aliance has an A (Excellent) A.M. Best Co. Financial Strength rating.
– Parallel-Pay "pay-as-you-go" billing option.
– No charge for subcontractors in Pennsylvania.
Can the Workers Compensation Program Save YOU money?
Please contact our Program Administrator – McConkey Insurance & Benefits – Erica Grimm at
(717) 505-3144, egrimm@ekmcconkey.com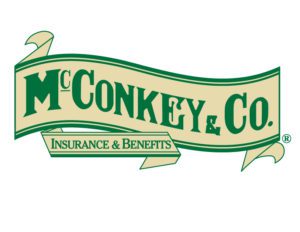 Members have access to other insurance products such as Auto, Home/Renters Insurance, Business, Boat, Motorcycle, Artisan, Professional Bonds, Commercial Auto, Trucking, Life & Property though our Member Insurance Companies.
C & K Insurance Group
Matt Pirolli/Mark Throne
2519 Willow Park Road
Bethlehem PA 18020
570-817-2680
Hampson Mowrer Kreitz Insurance
Bill Mulhern
54 S. Commerce Way
Suite #150
Bethlehem, PA 18017
610-868-8507
http://hmk-ins.com/
Shirley Katz Insurance
Bridgette Horney
1976 Route 209
Broadheadsville, PA 18322
570-402-2929
www.shirleykatz.com